When my husband and I decided to move our family to Florida, we knew we wanted a fixer upper. We thought it would be fun…so young, so dumb. I'm kidding…mostly. We came across this beast, put in an offer, and got DENIED by the seller.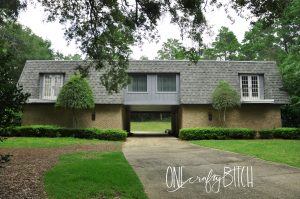 We moved on and tried to buy a run down little short sale on the other side of town. When the seller's bank shot that down, we came back to this thing. TBH, we didn't love it at first. It's weird and quirky and not mid century enough to be cool, yet not modern enough to have open concept, functional living spaces. But it had the land we were looking for and it had lots of space for our boys to run around so we tried again and picked it up in round 2.
So here we are, in our big ass house that no one wanted. It's got mint condition 1970's formica counter tops, complete with a blue sink!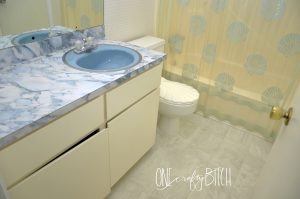 Blue flowered wallpaper & a built in breakfast table in the kitchen.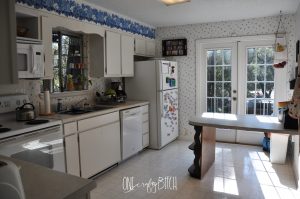 Creepy hands in the bathroom, cuz why not.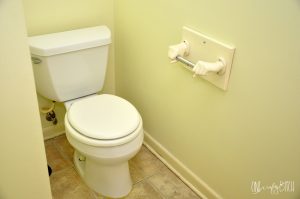 A wheelchair lift for when I get tired of dragging my groceries up the stairs (Yes, the kitchen is on the 2nd floor. Yes, that is unpleasant).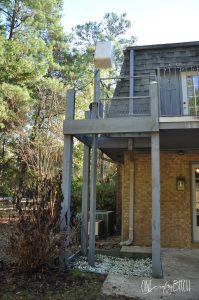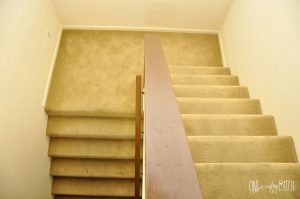 A fully carpeted master bathroom, complete with brothel lighting.
And there's more, lots lots LOTS more. But legit, we love it all. We really love this house. It's constantly broken and in need of repair. There are holes everywhere and lizards and spiders and leaks and weird noises (possible squirrel infestation – we'll touch on that later). But with every renovation and repair, every hour we spend patching and wiring and painting and cursing, we love this place even more.