Hey all! Meet chair: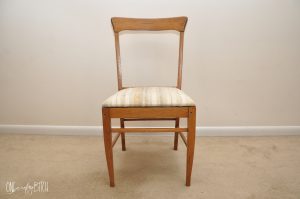 Chair is dangerous. Note the lack of back support across the middle of the back of the chair. Many small children have sat in this chair, leaned back, and fallen through. One day we'll deal with this safety hazard, but for now, let's make it pretty.
I've always wanted to recover the cushion but I was waiting for something to inspire me and then VOILA! I found this Jack Daniels apron at an estate sale. My husband LOVES Jack Daniels (I'm more of a Canadian Club gal but we make it work) so it seemed perfect for our décor, which will apparently now have a whiskey theme. I'm okay with that.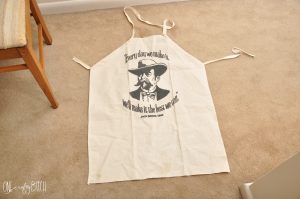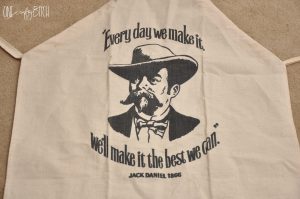 So I started by flipping the chair over – note the weird crunchy stuff in the bottom left corner and these badass old school upholstery nails.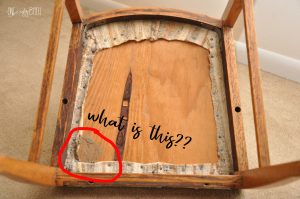 I unscrewed and pulled off the cushion, but wait, what's this?? Hidden fun fabric! Heck yeah! Forget the JD apron – now it'll be a fun chair.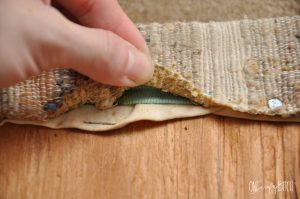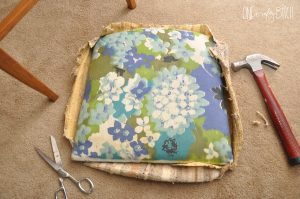 After removing the top layer of fabric, I found that the hidden fun fabric had seen better days *insert sad face* so I went back to plan A.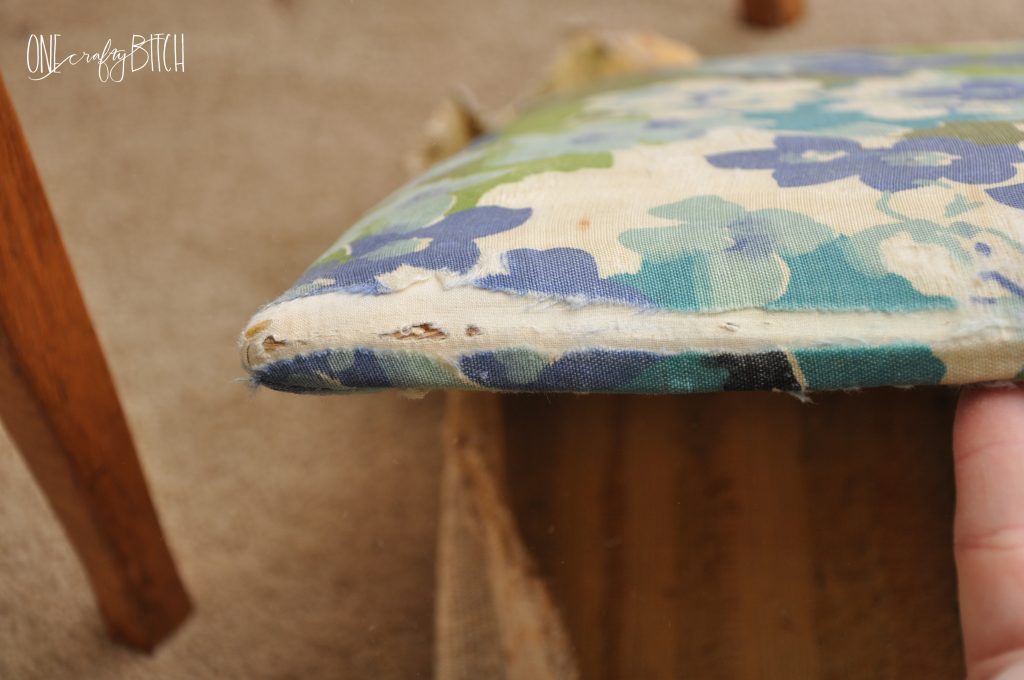 In order to center the Jack Daniel's image on the chair cushion, the top of the fabric was going to be a tight fit so I carefully used a seam ripper to cut the seams that were holding the apron strings in place so that I would be able to use that little bit of extra apron fabric.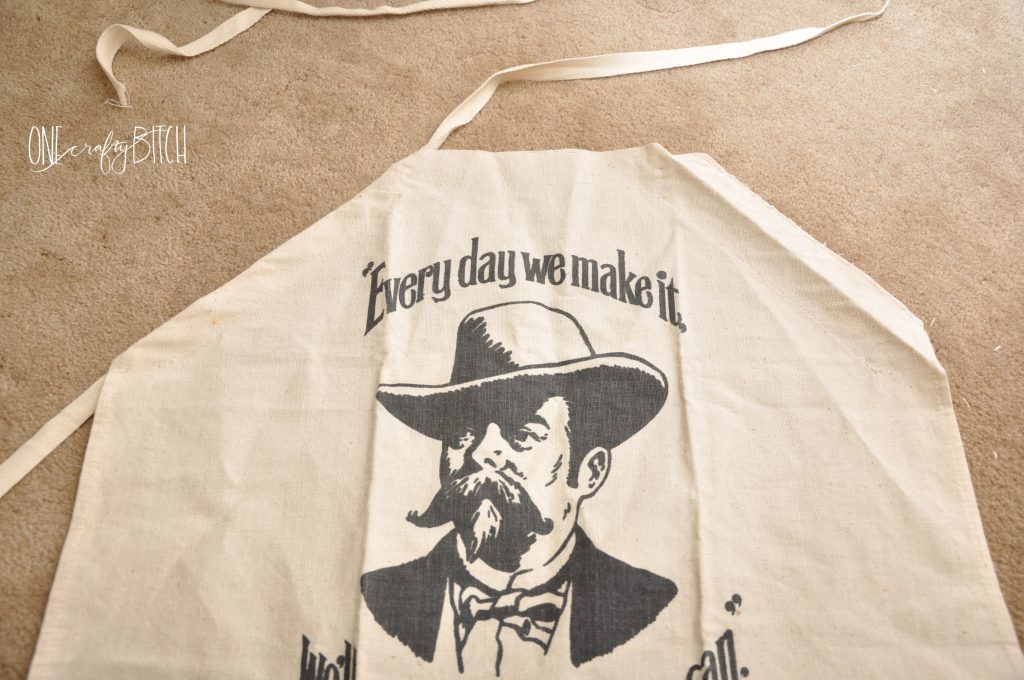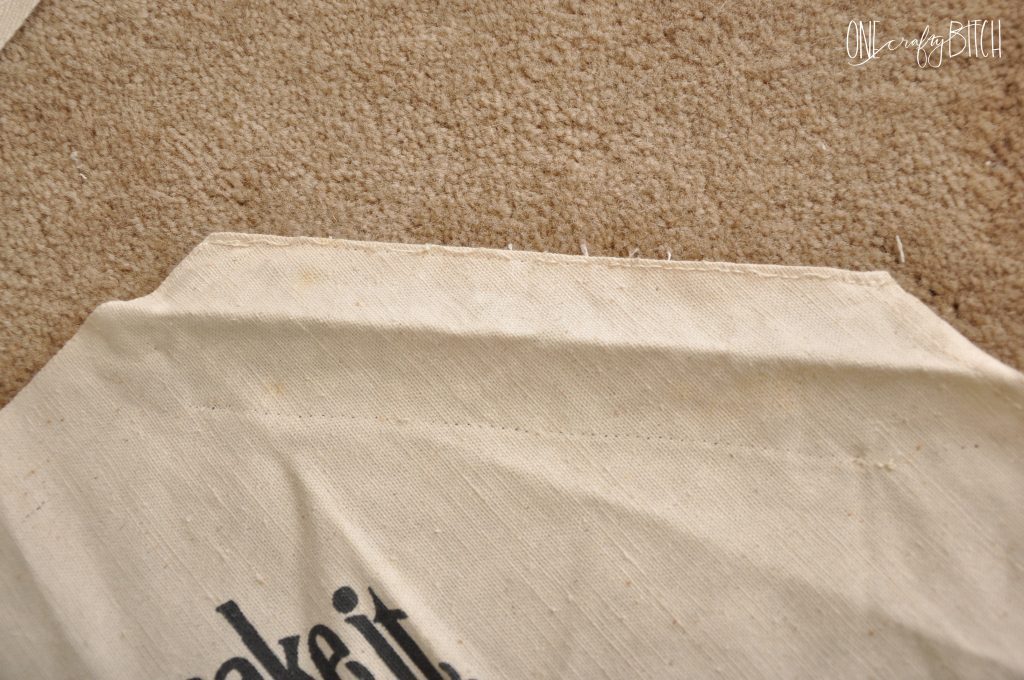 Next I wrapped it, stapled it, and screwed the cushion back on the chair.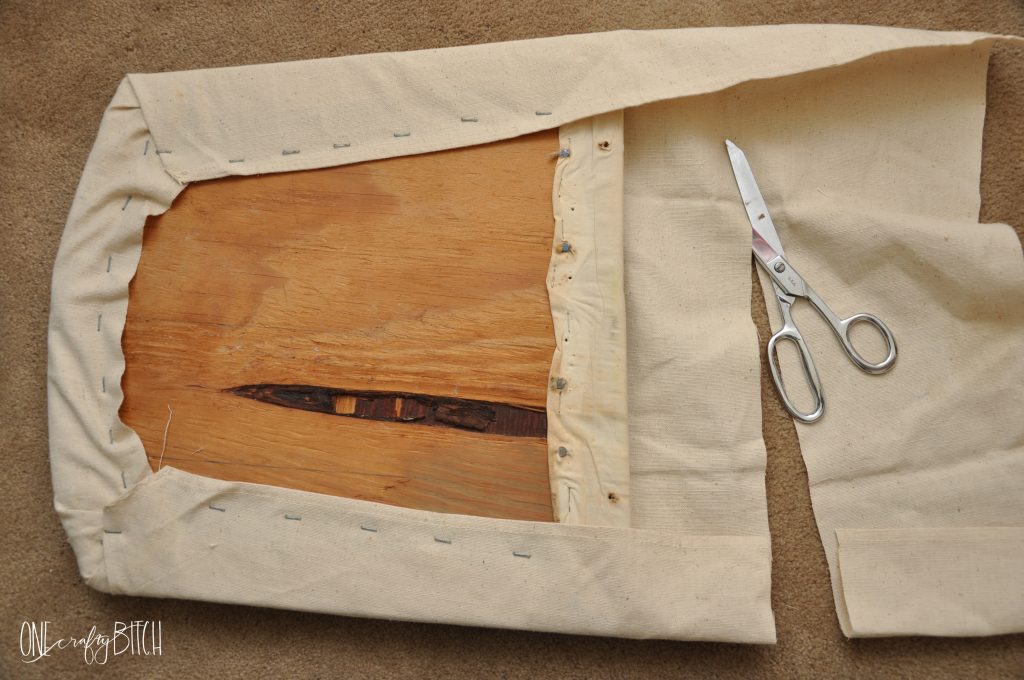 I love how it turned out! The chair is still dangerous but the cushion is now fabulously reupholstered.