One of my side hustles is selling refinished and upcycled furniture & decor at a local vendor mall. Since we live in Florida, the mother of all tourist states, I sell a lot of beachy condo decor. When I saw this burlap shell bag at an estate sale, I knew it would be a quick fix to turn it into a pillow.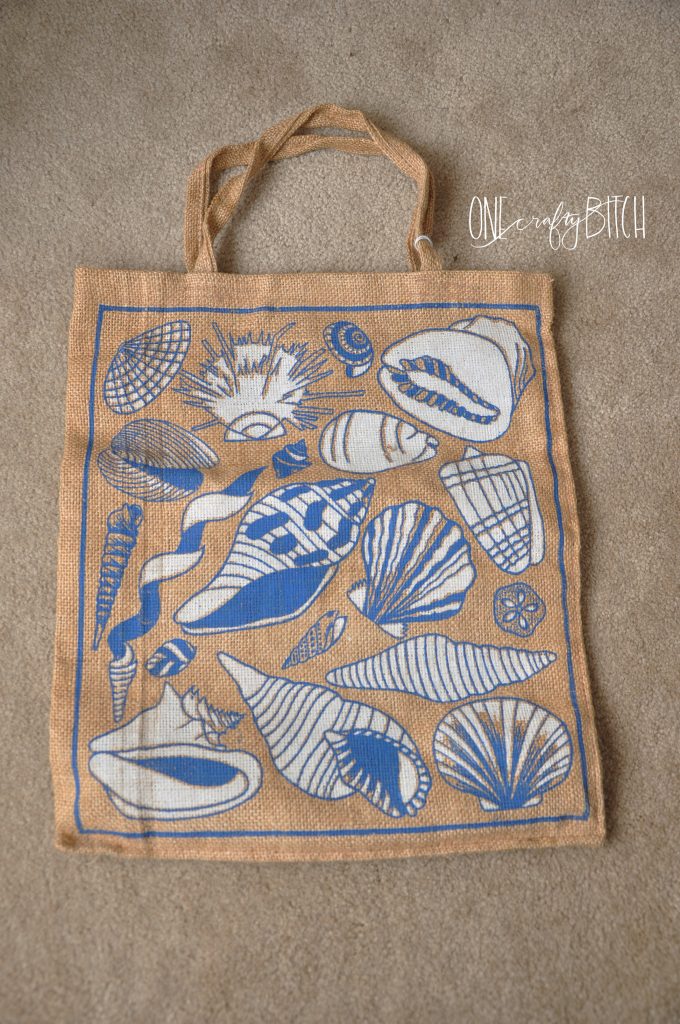 I cut off the bag handles (you know I saved them b/c one day they might just come in handy), added stuffing, and sewed the open side shut.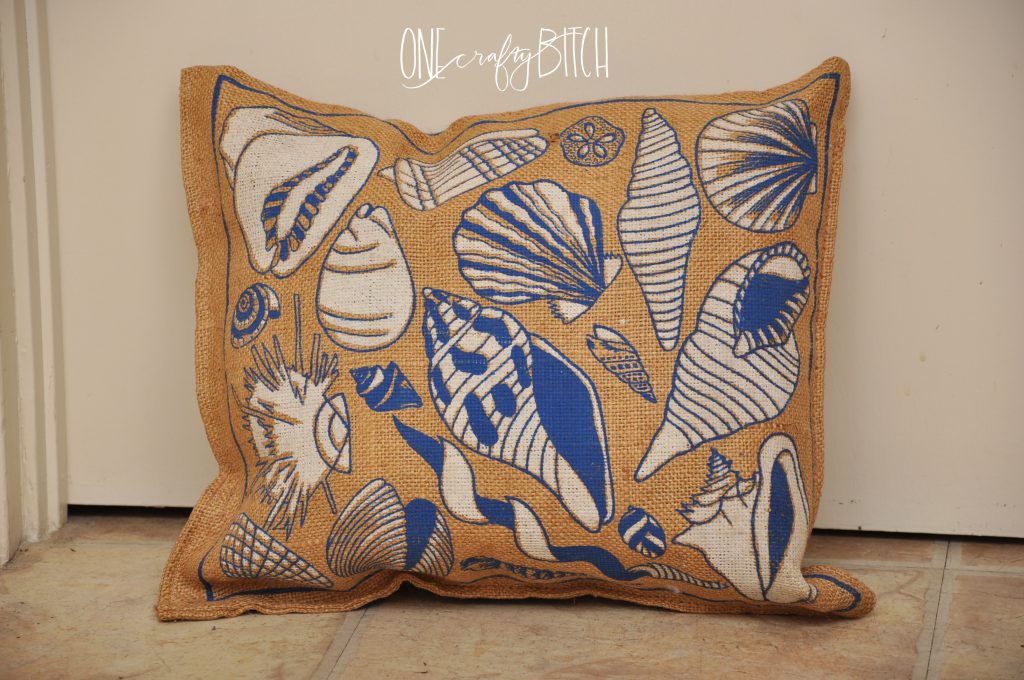 It was quick & easy to make and quick & easy to sell!