This morning, it occurred to me that tomorrow is Valentine's Day and I didn't have gifts together for my kids' teachers. #momfail
I ran to the store and grabbed some gummi bears; then I came home and whipped up this Valentine's Day printable.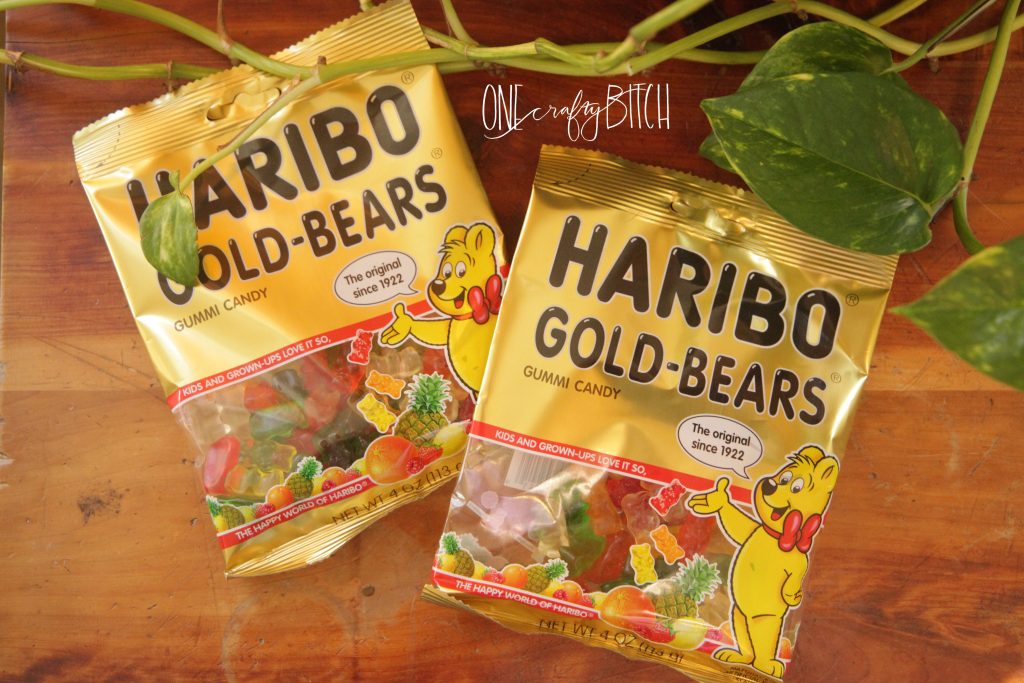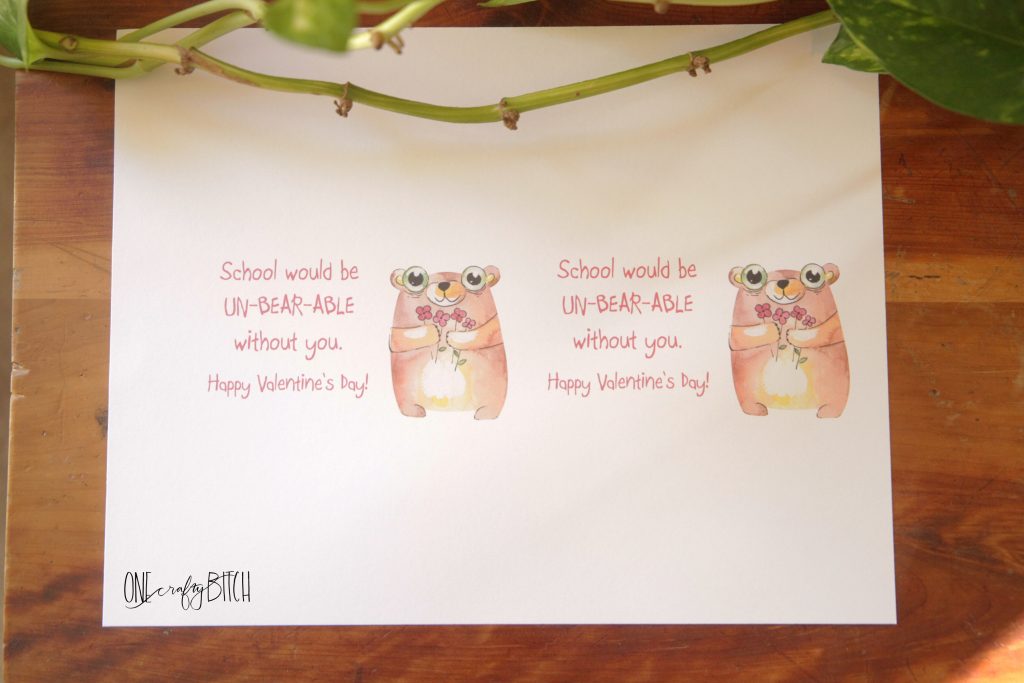 I trimmed them to about 6″ long x 5″ wide and folded them in half so they would wrap around the top of the gummi bear bag. I attached them with tape but they could also be stapled. There is room for the kids to sign their names on the front but they could also write on the backs.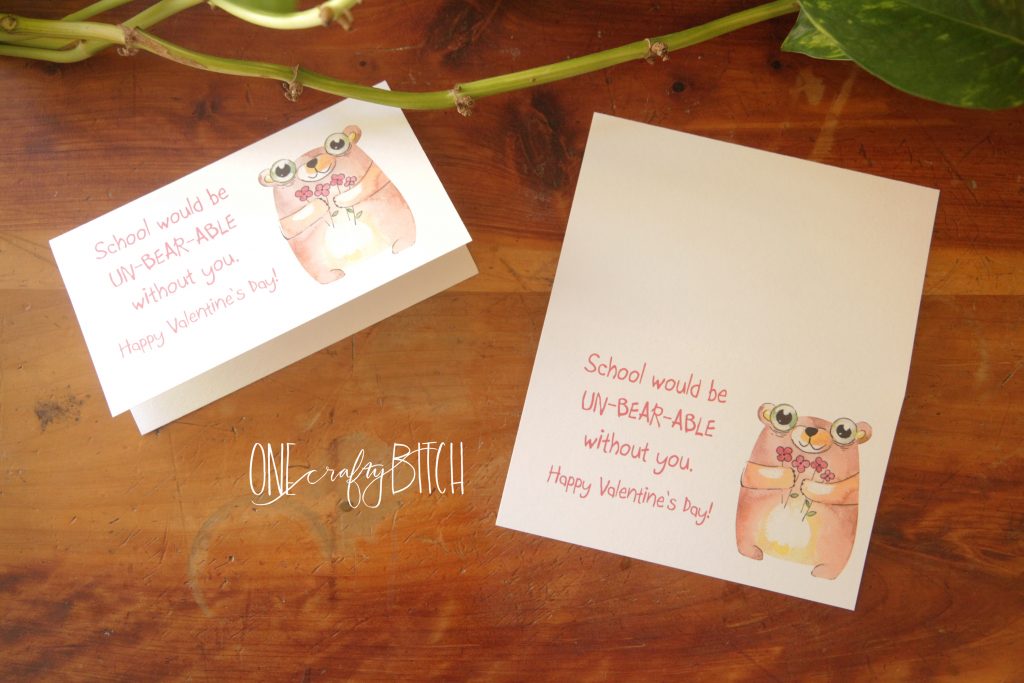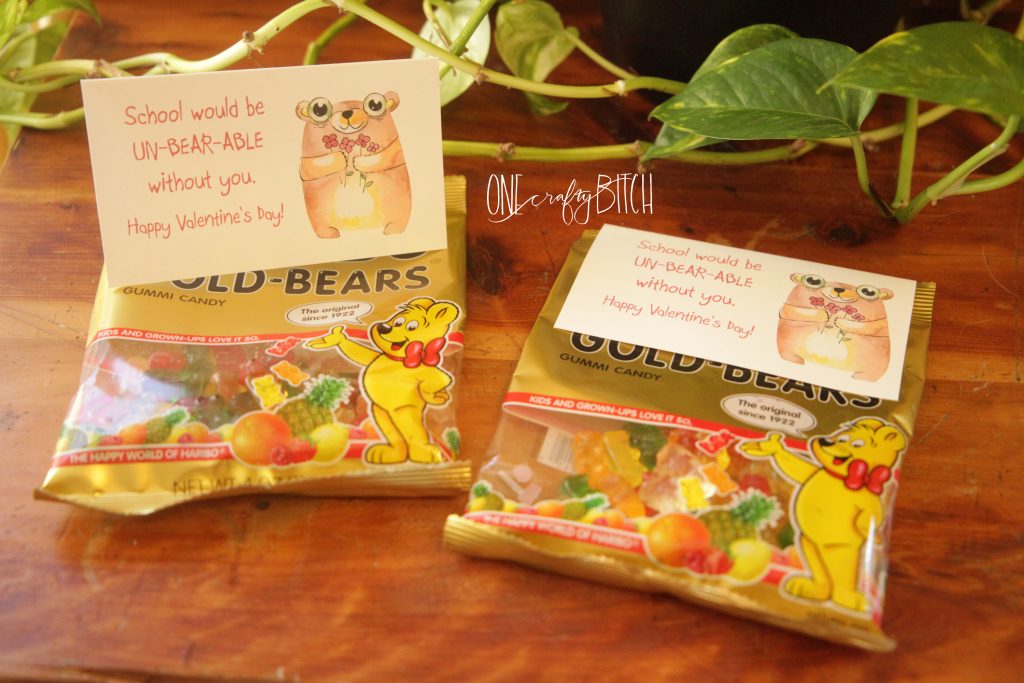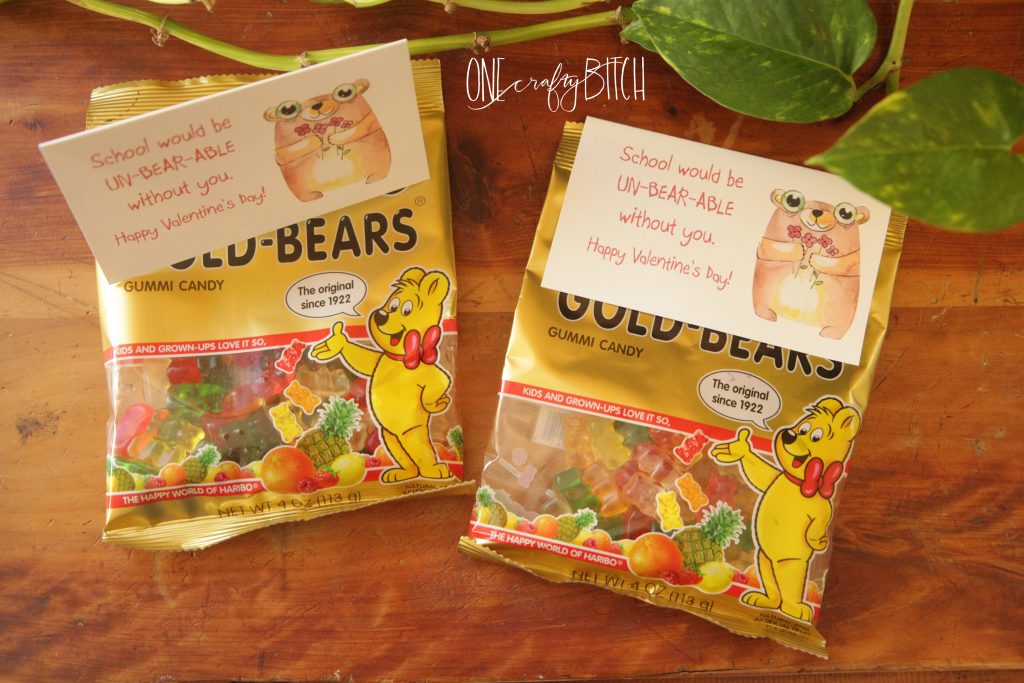 Because I'm feeling so loving and generous, I wanted to share it FOR FREE! Click here for the free printable. They print 2 to a page and then you can trim them to a desirable size. Enjoy and Happy Valentine's Day!!